FAQs
Why Should I Use A Professional Carpet Cleaner?
Hiring a professional saves you time and trouble.
Professionals use heavier, more powerful equipment.
Professionals are trained, experienced, and recognize fiber types.
They know proper cleaning methods for particular stains.
They do a much more thorough cleaning job.
Experienced, properly trained carpet professionals know their field. If you establish a solid business relationship with them, they will gladly educate you and make recommendations for future carpet purchases and maintenance. They can "diagnose" your carpet woes and "prescribe" a solution.
How Can I Protect My Carpet Investment?
Use high quality mats at every entrance. The decorative ones with the ducks usually don't fall into this category! Over 80% of carpet soiling originates from outside.
Vacuum frequently. Gritty soil can seriously damage carpet fibers. Vacuum once per day to once per week depending on the amount of traffic. The number one cause of indoor air pollution is outdated vacuum cleaners. Be sure to use a high quality, relatively new vacuum that is well maintained.
Clean all spills immediately. Use an approved spot remover with a white towel, first testing on an inconspicuous area of the carpet. Work from the edge of the spot toward the center to prevent spreading. Most over the counter spot removers are high detergent and leave a residue, which can attract dirt. A reputable carpet cleaner can recommend an approved spot remover.
If the spot remains after following the above procedure, it is usually best to keep the area wet with a wet (using cold water), white towel until a professional cleaner arrives.   Have your carpet professionally cleaned and protected on a regular basis. A protector is an invisible coating which reseals carpet fibers and provides a high resistance to oil and water based stains.
The Truth About Spot Cleaning.
A lady called our office and said she needed help with some carpet stains. She went on to say that she had used "everything under the kitchen sink" to try to remove the spots. You wouldn't believe how many times we've heard that over the years! That's usually the worst thing you can do because it can "set" the stain.
When we attended advanced training classes in spot removal, we learned that most products sold in retail stores leave a residue that actually attracts dirt. Even worse, some have optical brighteners that can make your carpet appear to be "bleached out" and there's no way to undo the damage.
We prefer Home Pro Professional Spotter. Tell us you visited our web site on our next visit and receive a FREE bottle! 
How Do I Choose A Professional Carpet Cleaner?
Credibility: Is the company industry certified? This means that the cleaner has attended classes and passed rigorous examinations. Be an informed consumer. Ask questions. How long has the company been in business? Are there any hidden charges? What's included in the price? What's the method of cleaning? What type of equipment is used? Do they offer a guarantee? Will they provide references, both residential and commercial? Do your homework before you decide on a company.
How Often Should My Carpet Be Cleaned?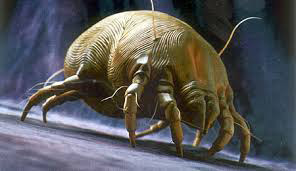 Most carpet manufacturers recommend a professional cleaning every 12 – 18 months using truck mounted hot water extraction. More frequently used areas such as the family room, halls, and stairs may need to be cleaned 2 – 4 times per year depending upon the amount of traffic. Of course, the presence of children and/or pets requires more interim maintenance.
It is a myth that frequent cleaning will harm your carpet. Dirt is an abrasive and cuts fibers, reducing the longevity of your carpet. You should clean for health, not just appearance. Dust mites are present in over 90% of American households. Half a teaspoon of house dust contains about 1,000 dust mites and 250,000 of their fecal pellets. If you wait until your carpet looks dirty, it is truly filthy and can aggravate allergies, asthma, eczema, and other health conditions.